March 30 - April 1, 2017                                                                                       
The CajunCodeFest is a coding competition that focuses on transforming "data" into real-world solutions. Each year a new theme is selected for the solution focus.This exciting event brings together innovative thinkers and programmers of all types: professional software developers, software designers, undergraduate and graduate students, educators, and entrepreneurs.
Registration is required!

Win Cash!

Lots of networking opportunities!

Meet top industry leaders!

Sponsor Opportunities available!
Check the website for more details.
Addressing the Issues
Each year the competition focuses on the new theme:
2012: Childhood Obesity

2013: Own Your Own Health

2014: Aging in Place and the Internet of Things

2015-2016: Diabetes 

2017: Smart Gigabit Communities
Recognition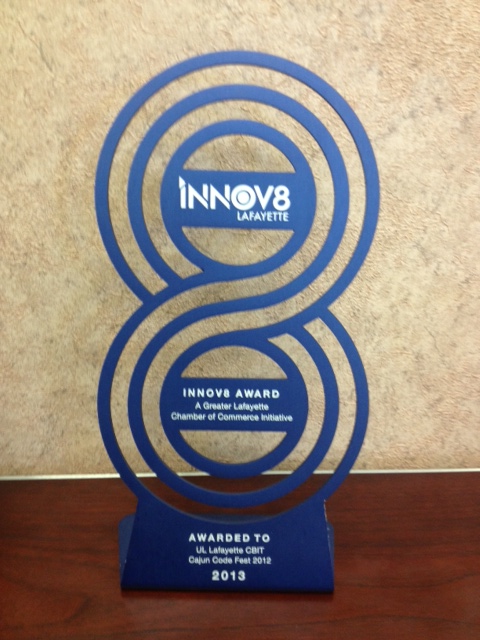 In 2014, the CajunCodeFest won the Greater Lafayette Chamber of Commerce Innov8 award for the CajunCodeFest. 
Connect 
 Visit our website at www.cajuncodefest.org
 Questions? Email:  info@cajuncodefest.org.